===========================
DE'XANDRA CHLOE BY CHLOE
===========================
De'xandra Chloe ni Perfume paling BEST, UNIK, & ROMANTIK.
Natural Fragrance of Rose Flower, Siapa pecinta bunga Rose kat sini 🙋🏻harus angkat ni! 🤗
A light and fresh yet seductively strong and self-possessed scent🌹
The fragrance is very versatile, sesuai sangat for everyday use.
It's more than suitable for becoming someone's unique signature scent😍
.
Waa, macam best je!!
Memang best awak, rugi tak cuba tau!
SPRAY IT!!
SMELL IT!!
FEEL ...
SO..
nih adalah kategori bau chloe DAN love chloe

Chloe Love Story is a new fragrance from the fashion house of Chloe, which comes on the market in September of 2014. Love Story is inspired by Parisian romance and the love padlocks on the bridge of the Pont des Arts; the campaign itself and the bottle design make this reference.
Perfumer Anne Flipo composed the new Chloe floral composition, which explores the note of orange blossom. The scent is clean and fresh, made from neroli, orange blossom and stephanotis (jasmine from Madagascar).
The face of the perfume is French actress Clémence Poésy, and the commercial was filmed by Mélanie Laurent. The fragrance is available as 30, 50 and 100 ml Eau de Parfum.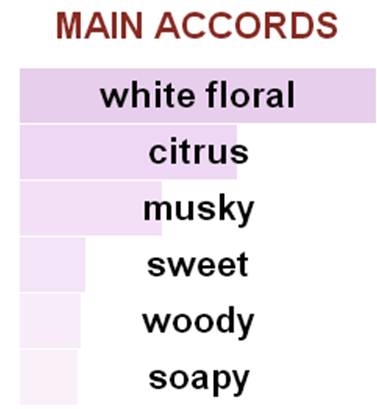 \
De'Xandra Inspired Perfumes
KAMI DI MUMMYRINAZONE BEAUTY MERUPAKAN AGENT DR STOKIS SAH !
Fast Respond
#Whatsapp @mummyrinazone :
+60173288087
Dropship Diperlukan
DROPSHIP & BORONG DI ALUKAN
SETIAP ITEM YANG DIHANTAR AKAN SAMPAI
KEPADA PELANGGAN DALAM TEMPOH 1-3HARI BEKERJA
NO RUJUKAN / TRACKING NO AKAN
DIBERIKAN SETELAH URUSAN JUAL BELI SELESAI.
Cara Pembelian DE'XANDRA INSPIRED PERFUME:
Terus Whatsapp ke
Jangan lupa Like sekali Fanpages kami ye